Welcome to North Title
Our agency services all types of real estate transactions which includes insurance policies, closing services, escrow services, O&E reports and more. We are dedicated to make closings stress free by saving our clients time, hassle, and money. North Title will benefit your business by staying ahead of the competition. We want to earn your business by being the best!
Our belief is based on the importance of servicing fast, professional work with equally friendly and personal interactions! We follow the Best Practices established by the American Land Title Association to ensure compliance with all regulations affecting real estate and loan transactions.
We are remote and will travel to the consumer for convenience. North Title is underwritten by Commonwealth Land and Westcor Title Insurance, so you can rest assured that when you close with North, your real estate purchases will be insurable and free of encumbrances.
Get in touch with us. Our friendly staff is always here to answer all your questions.
Instant Estimates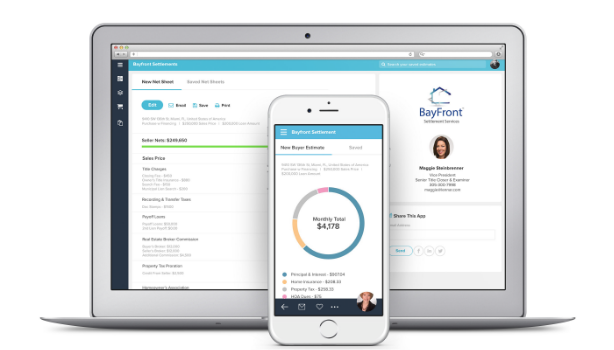 We make your life a lot easier, whether you're on the go or in the office, Our FREE app allows you access to Title Quotes, Seller Net Sheets, Loan Estimates and much more.